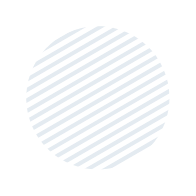 The Scientific Committee is the symbol and ultimate guarantor of the quality of CESP audits and publications in France and abroad.
A space for discussing and evaluating the quality of audience measurements, it is involved in all discussions involving technical issues and methodological innovations related to measuring audiences, its aim being to robustly and transparently vouchsafe for the validity of the figures on which the industry bases its core activities.
The Scientific Committee is currently presided over by Guillaume Chauvet, who is a Doctor of Statistics and a lecturer and researcher at ENSAI.
Guillaume CHAUVET - Président du Comité Scientifique
Doctor of Statistics, Lecturer and Researcher at ENSAI a Doctor of Statistics and research supervisor, Guillaume Chauvet is a lecturer and researcher at ENSAI and a member of UMR-6625 IRMAR. He is interested in the many facets of survey statistics, including sampling methods and how to process no-answers, assess accuracy, process longitudinal data and analyse survey data. 
He is the author of numerous academic articles, including:
H. Juillard, G. Chauvet, A. Ruiz-Gazen (2017), Estimation under cross-classified sampling with application to a childhood survey. Journal of the American Statistical Association, vol n° 112(518), pp 850-858.
D. Hajage, Y. De Rycke, G. Chauvet, F. Tubach (2016), Estimation of conditional and marginal odds ratios using the prognostic score. Statistics in Medicine, vol n° 36(4), pp 687- 716.
G. Chauvet (2015), Coupling Methods for multistage sampling. Annals of Statistics, vol 43, n°6, pp 2484-2506.
G. Chauvet, J.C. Deville, D. Haziza (2011), On balanced random imputation in surveys. Biometrika, vol. 98, pp. 459-471. -G. Chauvet, Y. Tillé (2006), A fast algorithm of Balanced Sampling, Computational Statistics, vol 21, pp. 53 – 61.
Anne-Marie DUSSAIX - Vice-Présidente du Comité Scientifique
Lecturer at Marne La Vallée University / Vice Chair of the Scientific Committee. A Doctor of Statistics, Anne-Marie Dussaix has been lecturing at Marne-la-Vallée University since 2011. She is also the editor-in-chief of the Revue Française du Marketing. She was an Honorary Professor in the IT and business intelligence department at ESSEC until 2010. Her research is mainly focused on survey methodologies. Her published collaborations include:
Pratique et analyse des enquêtes par sondage, Presses Universitaires de France, 1980, with Marc Deroo;
Méthodes statistiques appliquées à la gestion, Ed. d'Organisation, 1980, with Jean- Pierre Indjehagopian;
Les sondages, Que Sais-Je ?, Presses Universitaires de France, with Jean-Marie Grosbras.
La mesure d'audience des médias, with Brignier J.M., Chavenon H., Dupont F, Haering H., Dunod, 2002.
Anne-Marie Dussaix is a member of the Institut International de Statistique.
Adjunct lecturer at Panthéon Assas University. After obtaining a DEA (Master of Advanced Studies) in statistics at Paris-Orsay University, Zysla Belliat worked in the surveys and research department at ESOP and at Ipsos, in the media and strategic planning department at the advertising agency FCA!BMZ, and then in the research and econometrics departments of the media agencies Initiative, Omnicom Media Group and Aegis. In 2014, she founded MMZ Conseil, an independent media, marketing and optimisation consultancy which she herself runs. She is also an adjunct lecturer in the management sciences department at Paris 2 Panthéon-Assas University and honorary president of IREP, having previously served as its president from 2010 to 2016.
Economics Lecturer at Télécom ParisTech. Having obtained his doctorate at Télécom ParisTech, David Bounie has been lecturing there since 2002 on microeconomics, macroeconomics and game theory. His research is centred on the impact of technological innovations in the media, advertising and banking domains with a focus on exploiting survey data, collecting mass data and using econometric techniques to process it.
Doctor of Mathematical Statistics (Pierre et Marie Curie University, 1983).
A CNRS research engineer at CEVIPOF, he teaches the Sciences Po Master's course in quantitative analysis of data and also coordinates the methodology curriculum. His research encompasses three fields: elections and voter behaviour, survey and opinion poll methodologies, and statistics (specifically, the geometric analysis of data).
He manages CEVIPOF's electoral database and runs the MAGDA (Méthodologie de l'Analyse Géométrique des Données Appliquées) seminar.
Directrice Générale du Trading Desk AMNET de Dentsu Aegis Network.
Diplômée d'un MBA Marketing et Publicité de l'ESG, Anne-Marie a débuté sa carrière en tant que chef de projet SEA dans l'agence indépendante ESV Digital.
En 2012, elle rejoint le groupe Dentsu Aegis Network au poste de Head of Client Services où elle participe au lancement d'AMNET. Un an plus tard, elle est nommée Head of Operations et est responsable d'une équipe de traders tout en devenant en parallèle, la référente AMNET auprès des DSP et des partenaires technologiques. En 2017 elle est promue Associate Director et devient en 2019 la Directrice Générale du trading desk.
A university lecturer at Paris Dauphine, he teaches marketing and media management. An expert on American media, he is the author of La télévision américaine. Médias Marketing et Publicité(Editions Economica).
François Mariet has extensive experience in advertising gained through various media agencies. He is a partner in Startup Avenue and publishes a twice-weekly professional blog (in French and English) dedicated to the digital transition of media: http://mediamediorum.blogspot.com/
Gratuated from Ensae (newly Ensai) Philippe holds a degree in applied economics from Paris Dauphine.
He started his career as a research executive at ISL polling institute before joining TBWA Advertising Agency as a media-planner. He then worked for thirteen years  at Carat AEA media agency (Dentsu Aegis Network group) as a TV purchasing director.
Philippe Nouchi is currently director of media expertise at Publicis Media.
His hobbies are table tennis which he practices in contest and the French chanson.
Managing Director of Trading at OmnicomMediaGroup. Having started her career at McCann on the 36th floor of the Tour Montparnasse at the height of the media planning boom, Anne Thétier has made television her speciality after stints at Club Media and then at MARS, which she left in 1995 to help set up Mediavest (now Starcom).
In 1997, she joined Carat as TV director and took over the management of large accounts such as Renault, Ferrero, Vivendi Universal and Lactalis. After 7 years, she took another step up by joining Groupe Omnicom in early 2005 as deputy director in charge of all media for the subsidiary OMD.
In 2011, she became a member of the executive committee as managing director responsible for the company's productivity and purchasing.
Emmanuel Viennet is a Doctor of Paris 11 University and lectures at Paris 13 on information technology. His field of research is data mining and statistical learning methods.
Having initially worked on shape recognition (image analysis) and then structured data mining, a few years ago he turned his attentions to analysing social media in collaboration with academic and industrial partners.
He has worked on recommendations on social media and on running communities on participatory websites, acquiring extensive knowledge of the issues associated with the burgeoning of internet media.
Denis Bied-Charreton is an acknowledged expert in surveys and marketing in France. Over the course of the last 30 years, he has successfully launched a host of survey and research programmes in fields including TV audience measurement, media market surveys, free newspapers and the development of geomarketing in France.
Denis is an adjunct lecturer responsible for the Master's in retail and customer relations at Paris-Dauphine University. Denis was managing director at CESP from early 2012 until January 2015 having previously been deputy MD of EXPERIAN France, international director at SOFRES and MD for ad hoc surveys at SECODIP.
Denis is the co-author of Quelle performance économique pour la communication? in association with the Association des Agences Conseils en Communication (AACC).
Jean-François Canguilhem is a graduate of ENSAM (Ecole Nationale Supérieure d'ingénieurs Arts & Métiers) and of SUPELEC (Ecole Supérieure d'Electronique & d'Electricité).
Having occupied an operational research post at Compagnie Saint Gobain for 5 years, in 1965 he founded JFC Informatique & Média, a company specialising in creating expert systems software in the fields of media planning and purchasing advertising space. He now has 40 years of experience under his belt in the media world and is a recognised expert in evaluation models for campaign plans, whether based on individual probabilities or on macro-probability algorithms.
More recently, he invented a process called ZIP for integrating surveys, designed to replace survey merging and preserve the integrity of the integrated surveys. He currently works as an independent media planning consultant (Canguilhem Consultant).
Christine CHAMBAULT-STRUBE
The holder of a degree in econometrics and a DESS (Master's) in Economics from Paris Panthéon, Christine Chambault-Strube has devoted her career to market research and media planning.
She has worked as a market research specialist at SOFRES (1973-78) and in the media department of GREY FRANCE (1978-80), as head of the media arm at INTERMARCO (1980-84), as media director and then deputy managing director at CREDOME (1984-92), and as media and research director at M.C.B.B. (1993-94). From 1994 to 2013, she was director of media research at HAVAS MEDIA INTELLIGENCE, (the media research and strategic planning arm of HAVAS MEDIA). She has put expertise to good use in representing Havas on professional committees devoted to the methodology of audiences surveys and their evolution in every media domain, and in this capacity she has been a member of the CESP Scientific Committee since 1995.
Throughout her career she has dispensed training for specialist media bodies (Celsa, Media Institute) as well as for Credome and Havas. In 1994, she designed the new version of the Media Pocheannual media guide and edited it for 20 years.
Born in 1946, Bernard Coutrot is a graduate of ENSAE and holder of a DEA (Master's) in applied mathematics for management. He began his career at COREF, a quantitative market research and consulting firm, as an econometrics and forecasts specialist (1979-82).
In 1983, he joined IDET-CEGOS where he set up and ran the industrial statistical survey department. In 1986, he returned to COREF as its administrative and financial director and director of research, subsequently serving as managing director, board member and president. From 1992 to 1994, he was director of strategy at Line Data International, a company specialising in the management and marketing strategy of bank networks.
These days he is the founding president and consultant of SIMARIS S.A., a market research and consulting firm specialising in statistical approaches to the development of local regions. He is also an adjunct lecturer in statistics at Bretagne Sud University. He has contributed to a number of surveys on behalf of INSEE and DATAR and is the author of publications on statistical, economic and financial analysis and on forward planning.
He began his career in 1968 in UNILEVER's media research department. In 1970, he was involved in setting up the media planning department at HAVAS and in 1973 he became its head. In 1981, he was appointed director of a space purchasing and media planning,
and in 1988 he set up MEDIAPOLIS (a Havas-Y&R-Dentsu joint venture) which consolidated the media services of Havas/HDM and Y&R and the services of direct clients (advertisers). In September 1995, he became the CEO of MEDIAPOLIS WW. In 1999, Mediapolis became MPG. In January 2006, he represented HAVAS within various media organisations: CESP, Mediametrie, Audipresse, Affimetrie, CRTM, Udecam, Media-institute and Create Chorum (strategy consultancy).
He occupied various roles at CESP between 2008 and 2012, including that of managing director from 2009 to 2011. He was the co-author of Publicitor in 1983 and the co-founder of Media-Institute in 1988 and became the secretary-general of Udecam on its creation in1996.
A civil mining engineer, Hélène Haering initially developed media planning models at Havas Informatique. She ran Euromédia, the research arm of Groupe Havas, until 1991. 
She then worked as director of research at Horizon média and as a technical advisor at TMP Research. From 1996 to 2015, she was director of research and then of projects at CESP, where she developed internet activities, introduced the first statistic modelling and media planning audits, and from 1998 contributed to audits abroad before turning her attentions to television and developments in the media associated with digital technology. She remains a consultant for CESP on a range of innovative projects.
Hélène has been a member of the CESP Scientific Committee since 1988. Until 2015, she was the secretary-general of i-jic , the international association of Joint Industry Committees for Media Research. She is the co-author of La mesure d'audience des médias, with Brignier J.M., Chavenon H., Dupont F, Dussaix A.M., Dunod (2002), and drafted CESP's white paper Numérisation : état de l'art et perspectives (2013).
For five years from 1968 in parallel with studying law and sociology, Hugues Chavenon worked as a field researcher for several polling institutes (Cofremca, BVA, Sofres), before taking charge of the pool of researchers at Cofremca (Compagnie Française d'Etudes de Marché et de Conjoncture Appliquée). 
For 7 years, he was then head of market research at Alfa-Laval, a Swedish industrial multinational operating in the agricultural equipment sector. 
He joined CESP in 1983 as a research executive and contributed to developing and conducting all the media surveys launched by the centre (Out-Of-Home advertising, cinema, press, radio and television). He also launched and piloted the first discussions on measures for counting exposure to website pages. 
In the early 1990s after CESP repositioned itself as the industry body for auditing audience measurement studies, he was appointed director of research and was involved in introducing the system for measuring television audiences in France. In this role he supervised the issuing of a call for tenders and the analysis of the bids and the technical tests of the TV audience measurement systems proposed by the four operators who bid for the contract. He then oversaw the audits of the panels set up by the three operators active from 1990 to 1992 (Médiamétrie, Nielsen and Motivac) and then of Médiamétrie's 'Médiamat' panel up until 2009. Between 1998 and 2009, Hugues launched and developed CESP's consultancy and auditing activities abroad, which encompassed some twenty countries in Europe and the Middle East. Under the auspices of EUR (European Broadcasting Union), in 1999 he contributed to the elaboration and drafting of the Toward Global Guidelines for Television Audience Measurement international guidelines (1999). 
Since April 2009, he has been a consultant for CESP, focusing mainly on television audience measurements outside France.
A consultant, he was until recently the director of business intelligence at Publicis Media. Born at the same time as Europe in 1957, he is a graduate of the Ecole Supérieure de Publicité in Paris. Franck acquired his expertise working for major French companies such as Soparind/Bongrain, Dessange and Mr Meuble as well as for foreign firms including Heineken, Swatch and SC Johnson, mainly in the very formative mass retail sector.
After contributing to the expansion of Crédome (Idémédia), he was involved in the merger of ZenithMédia (Saatchi) and Optimedia (Publicis) and in establishing closer ties with the Vivaki network via Starcom. His career has been a happy mix of 'commercial' and 'research' roles.
He is particularly interested in training within specialist organisations such as Média Institute and Comundi/Stratégie, with a focus on media effectiveness.