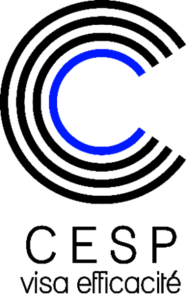 CESP Visa Efficacité (literally "Ad-Effectiveness Visa") was set up by CESP at the behest of the Union des marques (the French Federation of Advertisers), in order to validate that campaign effectiveness surveys and tools are aligned with some methodological prerequisites. Once a survey or tool gets the Visa, it is published in Le Référentiel(literally " the Toolkit"), which is the first platform dedicated to Ad-Effectiveness measurement, launched by the Union des Marques in 2019.
Objectif du Visa Efficacité
Check respect
of methodological
prerequisites
CESP Visa Efficacité is based on 5 dimensions:
–    Survey methodology design
–    Sample representativeness
–    Ad effectiveness indicator definitions
–    Result accuracy
–    Relevance of external and exogenous data injection
Timescale 
Controls are conducted through quaterly waves.
Sales houses, media agencies and research agencies can apply for surveys (conducted once a year or less) or for tools (surveys with exactly the same research design used several times per year).
| | | | | | |
| --- | --- | --- | --- | --- | --- |
| | Wave 1 | Wave 2 | Wave 3 | Wave 4 | Wave 5 |
| Application deadline | 29.11.19 | 04.03.20 | 01.07.20 | 14.10.20 | À partir de mi-février 2021 |
| Publication on the platform | 19.02.20 | 24.06.20 | 07.10.20 | 24.02.21 | Été 2021 |
Procédure de candidature
Le document de candidature adressé à l'Union des marques doit contenir :
–         Nom de l'entreprise candidate –         Nom de l'étude/outil –         Contexte –         Objectif –         Méthodologie –         KPIs
Informations à fournir
Le CESP demandera au Candidat les informations suivantes :
Pour les outils, la liste de toutes les études réalisées au cours des 12 derniers mois ou 12 derniers mois actifs, avec les dates de terrain, les marques et les secteurs associés. Le CESP en sélectionnera 3 aléatoirement, pour lesquels il demandera les informations ci-dessous.
Pour les études et les outils, les éléments suivants devront être fournis par l'entreprise candidate :
–          Le questionnaire ou la liste des indicateurs –          Les rapports d'études, restitution client et les présentations client –          La présentation commerciale du dispositif –          Les bases brutes et redressées  –          Une déclaration sur l'honneur à propos des changements de méthodologie (outil) et le lancement d'un nouveau terrain (étude)
Après réception de ces documents, le CESP sera potentiellement amené à poser des questions complémentaires pour mener son analyse. Le Candidat s'engage à y répondre sous 6 jours ouvrés. Si le CESP identifie des éléments à corriger au cours de la vague de contrôle, il les communiquera au Candidat. Le Candidat aura alors 6 jours ouvrés pour apporter une preuve de la mise en conformité des éléments que le CESP n'aura pas jugés conformes au Visa. Si le Candidat ne parvient pas à respecter les dates butoirs de fourniture de la fiche initiale ou de renvoi des informations au CESP, il est automatiquement décalé à la vague suivante. L'obtention du Visa se concrétisera par la publication d'une fiche technique sur la plateforme de l'Union des marques intitulée Fiche signalétique comprenant les informations suivantes :
–          Visa obtention date
–          Media
–          Ad effectiveness indicators
–          Research agency in charge of the survey (if applicable)
–          Technical partner in charge of the survey (if applicable)
–          Tool or survey
–          Fieldwork dates
– Data collection :           
Data collection mode : CAWI, retailer sales,…

Sample size

Panel (if applicable) : panel size, type of panel,….

– Incentives

– Benchmarks disponibles

Number of cases during the last 12 months  

Characteristics : number, minimum threshold to provide norms, transparency of number of cases in report
Validity period
For surveys, the Visa must be renewed for every new fieldwork.
For tools, the Visa must be renewed on every methodological change, such as a new questionnaire, a new fieldwork agency, a change of survey universe,…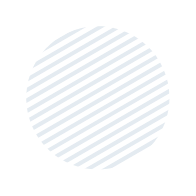 Post-tests, barometers, trackings, marketing mix modelling, many tools are available to measure the effectiveness of advertising campaigns. These are the tools among others that CESP audits in order to ensure transparency and bolster the confidence of communications professionals in the research conducted.
366 has asked CESP to audit its '366 # Panel' proprietary tool that was set up and has been managed by Kantar TNS since 2015. This tool is used continuously by the sales house to conduct: principally post-tests to measure the effectiveness of the print and digital campaigns of their clients, but also ad hoc surveys to understand socio-cultural and consumer trends. The sales house wanted to boost its clients' confidence in this tool.
EN SAVOIR PLUS SUR NOS AUDITS EFFICACITE